Captain Marvel kini datang dengan upgrade kostum baru. Tapi itu akan membuatnya menjadi musuh besar para Avengers. Bahkan lebih buruk, dalam sinopsis komik terbaru Captain Marvel #12 yang akan dirilis pada bulan November, ia akan membunuh para Avengers!
Hal ini menjadi misi baru untuk Captain Marvel. Masalahnya apa yang membuat Carol menjadi cukup jahat untuk benar-benar membunuh teman-temannya? Bahkan menurut plot sinopsis untuk edisi Desember, Carol akan menunjukkan bahwa dia sudah melakukan apa yang ia inginkan, "One Avenger dead at Captain Marvel's hand. Who will be next? And why?"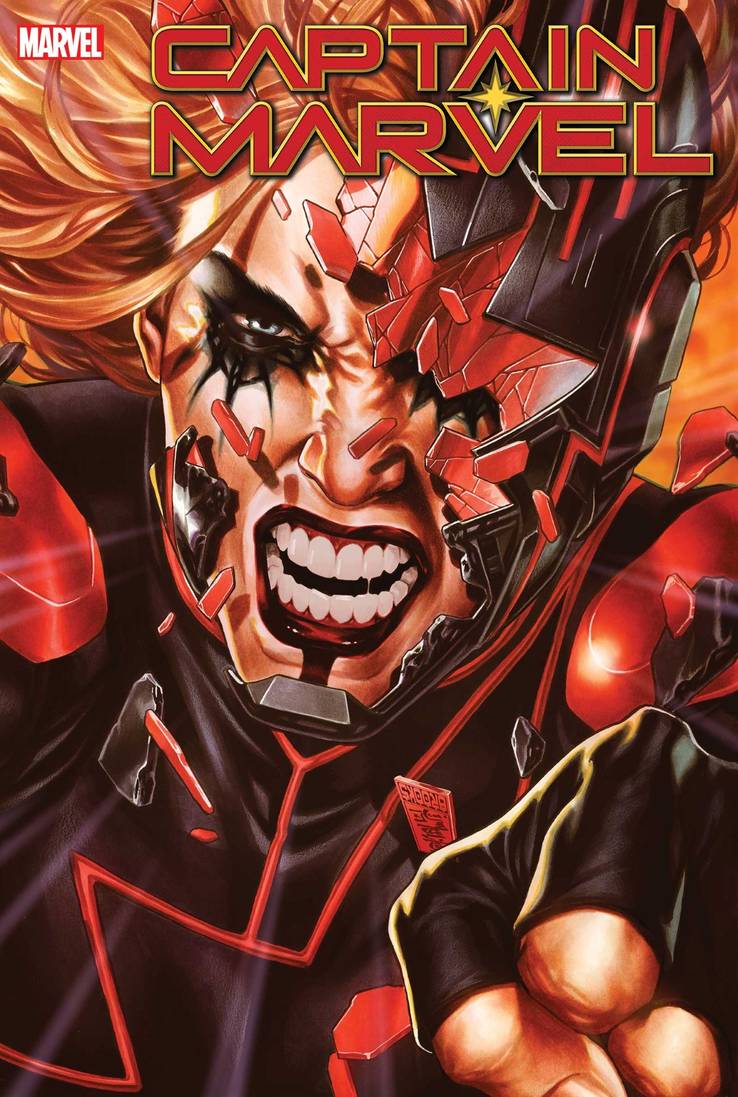 Mereka yang mengikuti seri ini mungkin mengetahui sebab Captain Marvel membenci Bumi. Setelah publik mencampakannya atas darah setengah Kree-nya. Dan dengan sahabatnya, Minerva yang mencuri kekuatan Carol, dia tidak memiliki siapa pun saat ini. Namun apakah itu menjadi sebab utamanya? Tentu harus kita simak komiknya yang dirilis pada beberapa bulan mendatang. Sebelum itu, simak sinopsis lengkapnya dibawah ini:
CAPTAIN MARVEL VERSUS THE AVENGERS! THE LAST AVENGER! Captain Marvel has fought off alien hordes. Rescued X-Men. Punched Thanos in the face. Literally saved the world. She now faces her greatest challenge: kill the Avengers. Has one of the world's most powerful heroes gone dark? But why? And what does this mean for Carol…for the world? Life on earth will never be the same.