Foto-foto baru dari film No Time to Die menunjukan bahwa Daniel Craig mengenakan setelan baru yang tak biasa untuk film tersebut. Disana ia berpose dengan lawan mainnya yaitu Seydoux dan sang sutradara, Joji Fukunaga. Gambar-gambar ini kemungkinan bukan berasal dari saat proses pembuatan film dan hanya diambil untuk tujuan promosi.
Selain itu foto tersebut juga mengindikasikan bahwa dalam filmnya nanti akan mengambil latar tempat di Matera, Italia. Walaupun ini adalah tampilan terbaru bagi James Bond di film No Time to Die, namun ternyata foto penampilan itu bukanlah yang pertama. Sebelumnya fans telah melihat foto yang mempertemukan kembali Craig dan Jeffrey Wright yang pernah muncul di Casion Royale dan Quantum of Solace.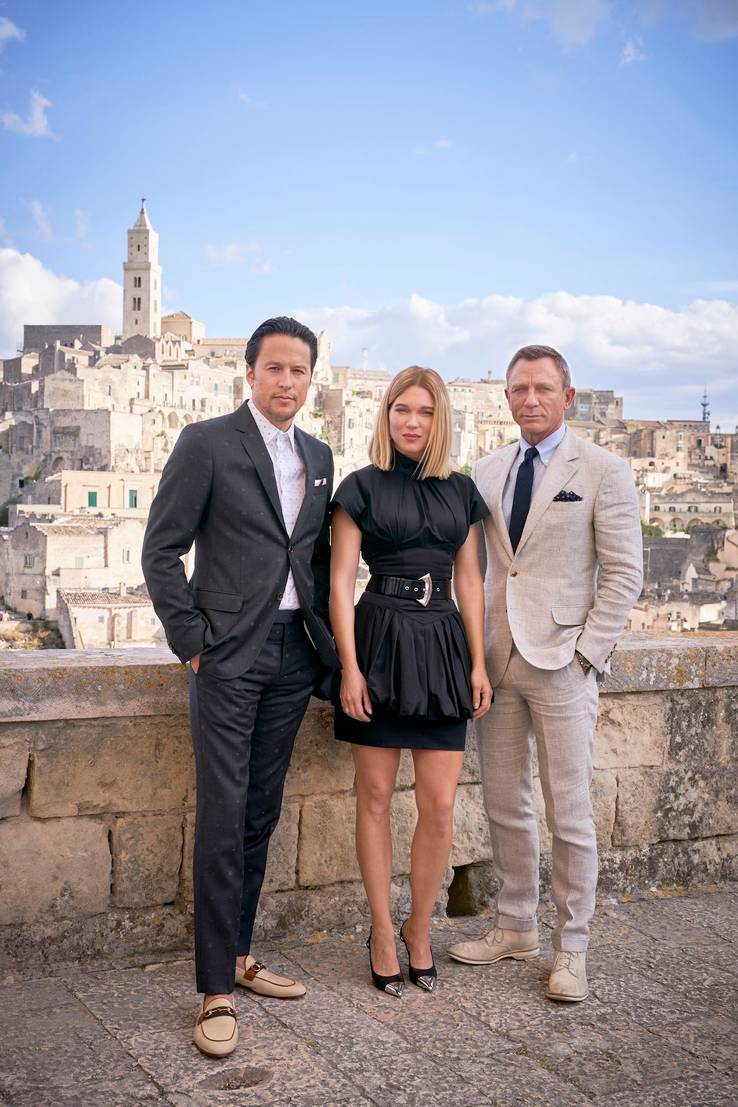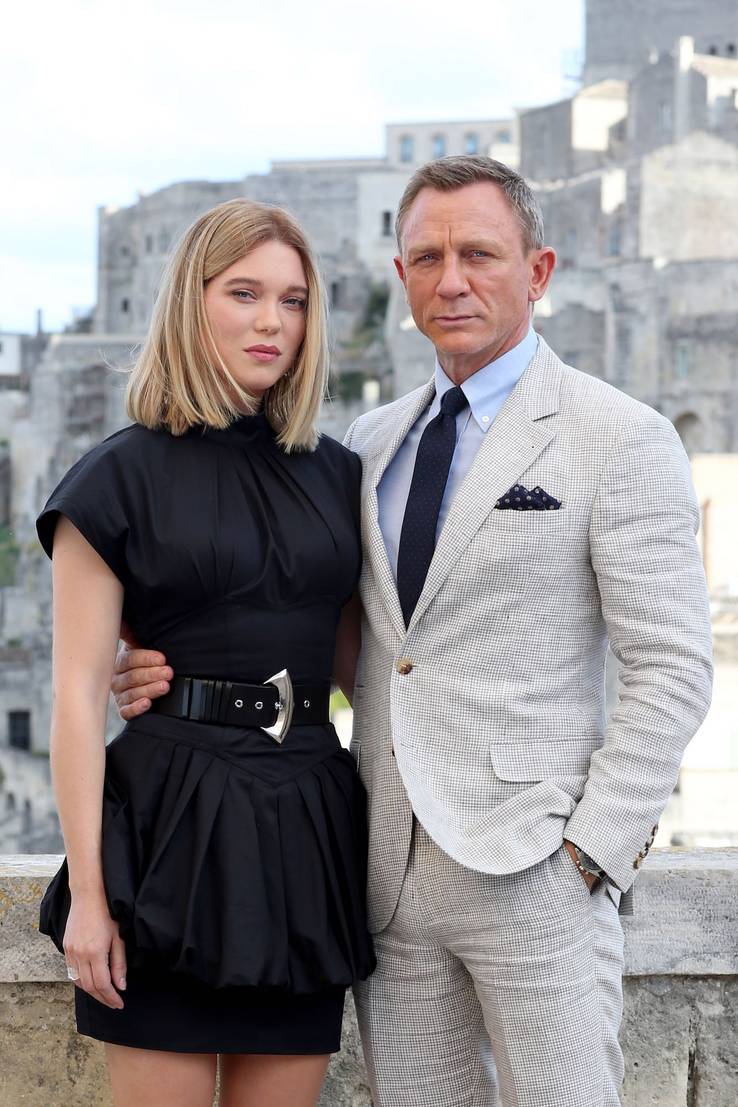 Wright memerankan seorang agen CIA bernama Felix Leiter, yang telah diperankan oleh enam aktor berbeda sebelum Wright. Beberapa bulan lalu, foto perdana Craig sebagai James Bond di No Time to Die pun telah dirilis, yang juga menampilkan Aston Martin V8 dari The Living Daylights.
Dari foto diatas yang paling menarik adalah latar tempat yang mereka gunakan. Matera adalah sebuah kota di Italia Selatan dan sebelumnya dilaporkan bahwa mereka telah melakukan proses syuting untuk sebuah adegan aksi yang besar disana. Adegan ini konon digambarkan sama seperti adegan pembukaan di film Spectre, yang memperlihatkan saat Bond menyusup ke festival Day of the Dead di Mexico City untuk membunuh Marco Sciarra.