Supergirl akhirnya merilis poster perdana untuk musim ke 5 dan memperlihatkan detail kostum terbarunya. Kostum baru ini pertama kali dilihat melalui instagram bintang utama, Melissa Benoist, sebelum diluncurkan secara resmi di Comic Con. Hal ini membuat banyak penggemar terkejut, karena perubahan paling signifikan yaitu dari rok menjadi celana.
Namun kostum ini juga menuai banyak pujian karena mirip dengan kostum Superman Henry Cavill dan mempertegas julukan Supergirl sebagai Girl of Steel. Selain itu, poster ini menampilkan para karakter yang pasti hadir di musim kelimanya. Seperti yang bisa kalian simak dibawah ini: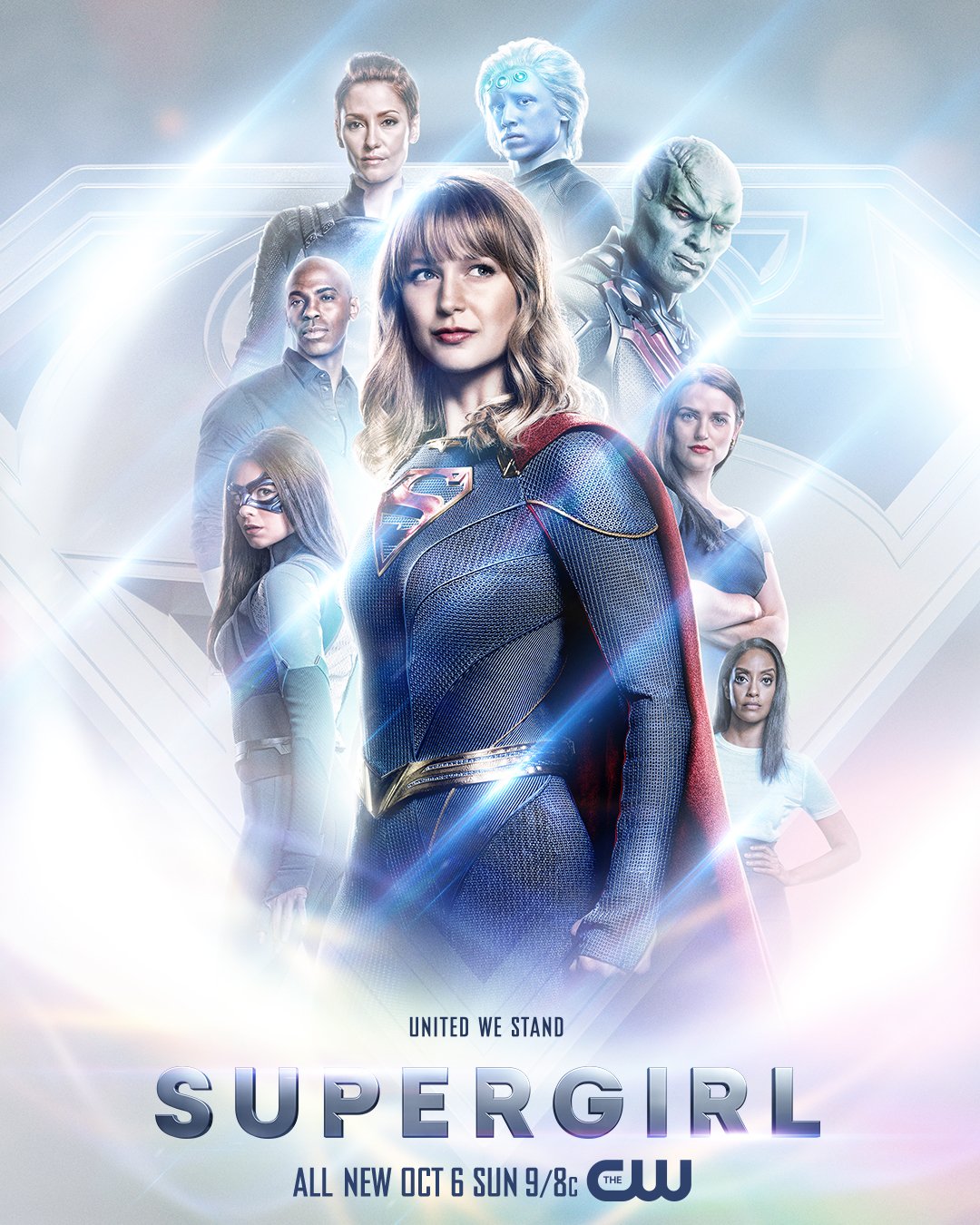 Diberi tagline "United We Stand", poster ini diisi dengan karakter-karakter seperti Nia/Dreamer, James Olsen,Kelly Olsen, dan tentunya Lena Luthor juga karakter lainnya. Menariknya, Kelly Olsen sepertinya menjadi bagian dari tim, meskipun belum jelas apakah dia akan sepenuhnya bekerja untuk DEO atau tetap sebagai warga sipil.
Supergirl season 4 mendapat beberapa kritik dari beberapa penggemar yang merasa karakter ini telah out of story. Tapi dengan berbagai perubahan yang dilakukan tim produksi, tampaknya cerita di musim kelima akan cukup menarik untuk di ikuti.